Posted by Global Teck Staff on Jul 12th 2021
Poly Voyager Focus 2
This is an excellent headphone for Zoom meetings and other popular meeting platforms like Microsoft Teams because the Voyager Focus 2 is certified. Meaning you'll be having no compatibility issues when using the app and the device! This bluetooth headset is simply the best universally for professionals!
Other great nuggets of knowledge you'll pick up in this video, such as how to pair headphones, the different buttons on the Poly Voyager Focus 2, and even a headphone unboxing!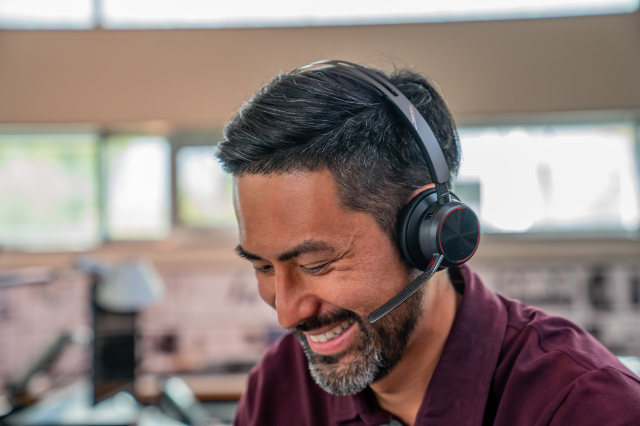 There's just so much more about the Poly Voyager Focus 2 to write about. That's why you should see WHY you should add this to your home office setup checklist!
Did you know that Poly is the new name for Plantronics? It is the result of a merger between Plantronics and Polycom in July 2018. You will find nearly all of the Plantronics headsets, webcams, and phones are now branded with the Poly name on them rather than Polycom, PLT, or Plantronics brands.
Voyager Focus 2 - Applications
Since we mentioned noise canceling, the Focus 2 is one of the best headsets for telehealth, sales, and support roles. Our hardworking doctors out there can give quality consultations without being misunderstood because of background noise.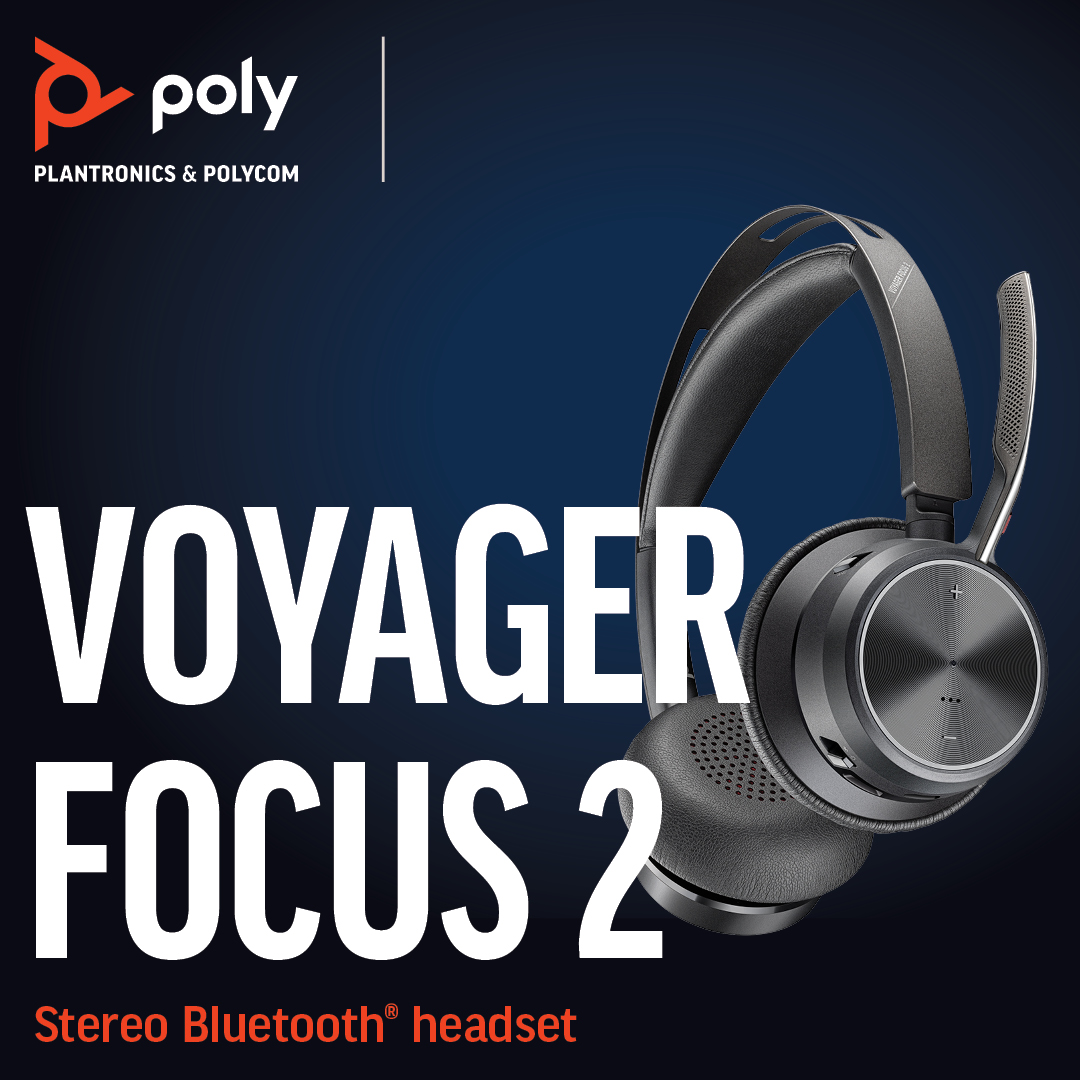 The Voyager Focus 2 is even one of the best headsets for teaching online or just headsets for online learning in general! If you're a teacher and you want to teach clearly, or if you're a student that wants to hear his classes better, the headphones and mic quality on the Focus 2 is astounding, plain, and straightforward.
Timestamps:
00:00 Intro
04:18 Trivia Question
06:58 Poly Voyager Focus 2 Tech Demo - Voice Comparison
09:44 What Is The Range Of Poly Voyager Focus 2?
11:31 Poly Voyager Focus 2 Audio Quality
12:59 Poly Voyager Focus 2 Rotating Feature
13:44 Who Is This Good For?
15:48 Poly Voyager Focus 2 Headphone Unboxing
21:14 Poly Voyager Focus 2 - Comfortable And Flexible
25:30 Poly Voyager Focus 2 Features
30:35 How To Use Poly Voyager Focus 2
31:55 Poly Voyager Focus 2 - How Active Noise Canceling Works
35:57 Poly Voyager Focus 2 - Speaker Quality
41:24 Poly Voyager Focus 2 - Virtual Buttons
45:10 How To Pair Headset
48:25 Why Get The Poly Lens App
50:34 PRO TIP: Contact The Poly Lens Service For Help
53:40 Trivia Answer
55:40 Outro
Catch us live every Tuesday on Youtube at 1PM Eastern and 10am Pacific. Get to ask any of your questions related to hands-free devices and tech!
Connect with us online! We'd love to hear from you.